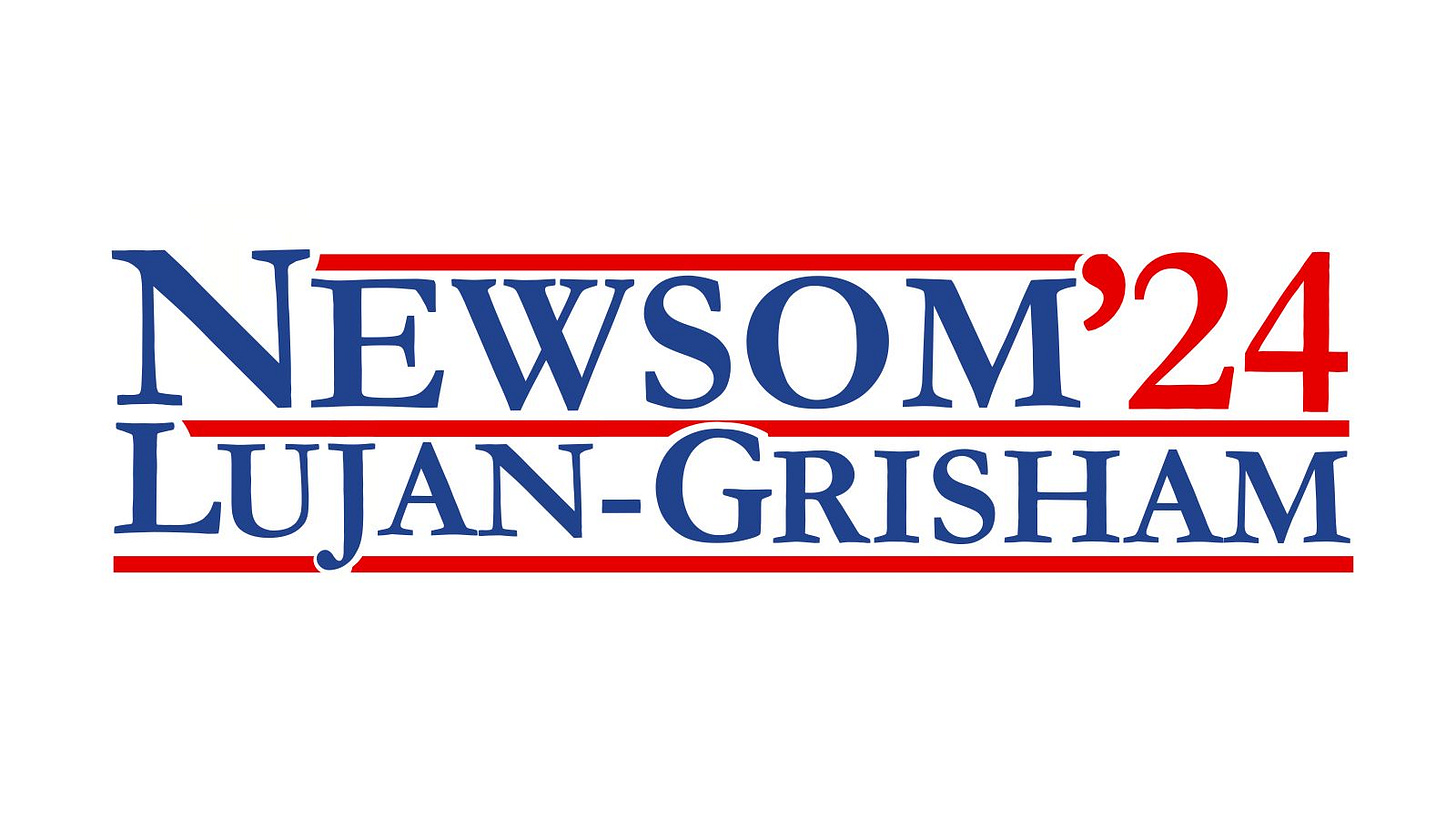 If it weren't for the accused seditionist Russian asset rapist in a golf shirt running against him, Joe Biden would be polling in the 20s right now. He and Trump are neck and neck in their presidential re-match, and nobody is excited about it.
All Democrats need to do to retake the White House is to turn out their base. No Republicans cross-voters required—they could even lose a few states in 2024 and still pull out an electoral victory.
The problem isn't Biden's policies. It's not the corruption allegations with Hunter ("smartest guy I know"). A quarter of the country doesn't even have an opinion about it, which is telling. It's not border security (the liberal savior complex is infectious) or the botched Afghanistan pullout. It's not inflation, government spending, or our proxy war against Russia in Ukraine. Democrats may be displeased with Biden's policy failures, but they wouldn't vote against him if it meant siding with the crazy bigoted right-winger election deniers on the other side of the political aisle.
The problem is Biden's mind. His slurred speech and child sniffing, the unsettling cadences, oscillating whispers and shouting in tongues even the ever-fawning mainstream media can't translate. It's his falling up stairs and off bikes. It's the quiet panic on his face when he strokes out mid-sentence and loses all sense of space and time at almost every public event, shuffling around, walking off stage too early or shaking hands with ghosts until a staffer comes over to usher him back to his room.
The field is ripe for someone who isn't mostly dead and the cackling drunk aunt we call veep. More voters are concerned about Biden's age than anything. And the good news for Democrats is, the replacement doesn't have to be some great uniter.
Gavin Newsom knows this. So does Michelle Lujan Grisham. Two far-left Democrat governors in safe blue states who know they don't need results to win an election. Both are termed out after 2026, and they're making bold moves early.
Grisham just flexed her executive muscle in banning guns in New Mexico's biggest city. It failed—in the court of law and the court of public opinion—but Democrats were quick to defend the action. "We have to do something" is the midwit's battlecry, constitutionality be damned. A clearly impeachable offense, Grisham's action will be ignored by every Democrat in the state legislature, because, while she was wrong, they understand her sentiment and sympathize with her frustration over increasingly frequent and heinous instances of gun violence. After the courts shot down the ban, Grisham went on offense, blaming Republicans for caring more about "NRA talking points" than murdered New Mexican children. It's impressive PR, and it may have been the point all along.
Newsom then took his cue, successfully lobbying his state legislature to pass a resolution calling for a constitutional convention to address gun control.
Why guns? Why aren't Democrats talking about the economy and gas prices and manufacturing jobs? Because. People don't have the attention span for policy anymore. The culture war is where it's at, and guns are the panacea of Democrat politics.
For years Republicans campaigned against abortion, declaring their support for the unborn, and faring well come election time because of the fire it lit in the GOP base. Then they got what few ever thought possible: a win. The Supreme Court declared that abortion is not a federal right (because it's not), and suddenly the effective campaign tool became an albatross too heavy to carry. Democrats were incensed. The much-anticipated "red wave" of the 2022 midterms proved embarrassingly over-hyped. Republicans got what they'd always wanted, and it was a political disaster.
Gun control for the Democrat Party is what abortion was to the GOP: a great campaign tool and a dangerous policy to defend if it ever becomes law.
Luckily, it won't, which makes it a perfect platform for 2024.
For Grisham's part, she convinced her base that "doing something" is better than doing nothing, even as she admitted that something would accomplish exactly nothing. She will face no legal or political repercussions because, like in California, Democrats hold a trifecta and triplex in the state government. Impeaching Grisham is dead on arrival. And because her party holds a comfortable advantage on the voter rolls, her efforts will be viewed with the same sympathy that carried her to re-election despite a failing education system, increased crime, and draconian COVID policies.
Newsom's efforts are similarly futile but effective in turning out the base. The United States has never amended the Constitution via convention, so not only is there no precedent, but Republicans hold 55% of state legislatures. Two-thirds would be required to amend the Constitution. It won't happen. But that's not the point.
Democrats have been running cities into the ground for years, blaming everything from global warming to COVID for rises in homelessness, poverty, and crime. They have proven that results are not required to govern, and what better campaign platform than a quixotic gun grab to spread the fairytale of progressive utopianism nationwide.
In terms of voter enthusiasm, the Democrat Party couldn't do worse than a rerun of the Grandpa-Cackler ticket. Whether the convenient excuse is age itself, Hunter's legal problems, or another COVID infection, a graceful Biden exit is the party's best bet for retaining the White House. Newsom is sending strong signals that he's ready to carry the torch, and the feisty Hispanic female veep may be all the party needs to turn out the base.


Source link

Author: Wilbur