There is a North/South split in the GOP.  It is, as you might expect,  along the lines of MAGA vs people who have a dim memory of when the GOP could win an election in Delaware. But it is not crazies in the south, "sane" Republicans in the north.
The convention counted 338 delegates: 49 from Northern New Castle, 58 from Western New Castle, 51 from Colonial New Castle, 73 from Kent County, and 107 from Sussex County. Murray got 182 votes to Brady's 155. Her biggest strength was in Colonial, in eastern New Castle County, where she got 44 votes to Brady's four.
Among people active enough to take part in party politics, the Murray defeat of Brady has flipped the old conventional wisdom on its head.   The newbie MAGA nuts who have joined since Trump are in the North, and the old timers who have a vague memory of Mike Castle and Pete Dupont are hanging on in Sussex.
Also noteworthy from from Townsquare, what's the issue that Murray thinks will engage voters?   What's the new thinking Murray will use to turn around the DEGOP's fortunes?
Guns, of course.
In terms of issues that may energize Republicans, Murray said gun rights are a good place to go. "I think that we have an opportunity there … because the down ballot races are very significant."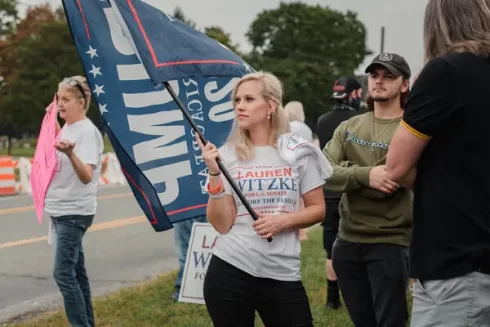 Source link

Author: jason330